The kitchen has long been considered the heart of the home by owners and designers alike. Whether you're a chef or not, it's the most important room of any home for practical reasons. This includes our human need to be nourished, no matter what age or social status, as well as our desire to socialise, entertain and congregate.
Justine Wilson, Director and Principal Stylist at , says, "Visually, kitchens are the stand-out showcase feature and talking point of the home. Especially in open plan interiors, this has been a resilient design trend over the last few decades. It's usually the most expensive room to renovate, but the kitchen has the strongest impact on potential buyers when selling your home, truly elevating the value of the existing dwelling."
How to style your kitchen (for maximum impact)
1. Overall Style
The overall tone of the home how you like to cook and entertain ultimately determines whether your cabinetry
should have lots of detailing and handles, or if the look should be sleeker, handless and streamlined. If you are a
creative cook, maybe a freestanding island isn't for you as it's harder to conceal cooking mess! Perhaps a bar
height counter will work better. If you don't cook much, you can afford to have higher maintenance (but timeless)
materials such as marble bench tops.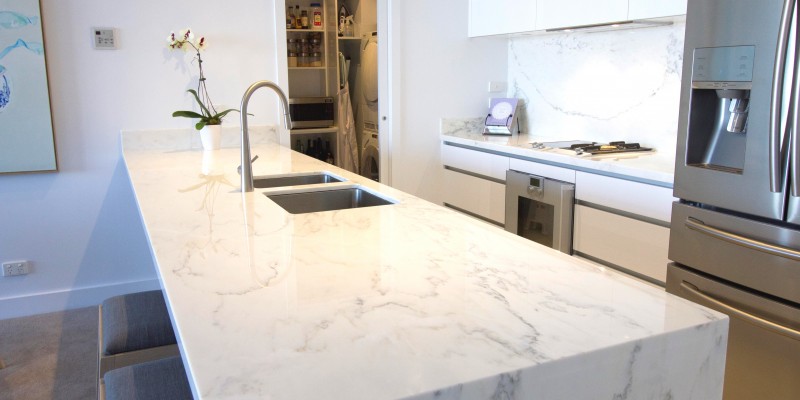 Image source:
2. Bench Tops
Engineered stone and marble work well in both modern or classic look kitchens. Timber can be an affordable
option and looks great in industrial or rustic style kitchens. Natural stone is stunning but can be expensive and
probably not ideal for a bustling family kitchen. Stainless steel bench tops in a variety of textures is predicted to
make a come back, along with tiled counter tops reminiscent of country houses with a modern twist.
3. Added Functionality
Consider extending your kitchen to your alfresco area by including a servery window. You can even get the look by
continuing the counter material externally so it's visually cohesive. This is a perfect idea for entertaining and helps
create an outdoor room. Consider also adding study nook to the end of the kitchen cupboard or next to the pantry
joinery – or if you have the space, creating a butlers pantry will also provide added function and storage.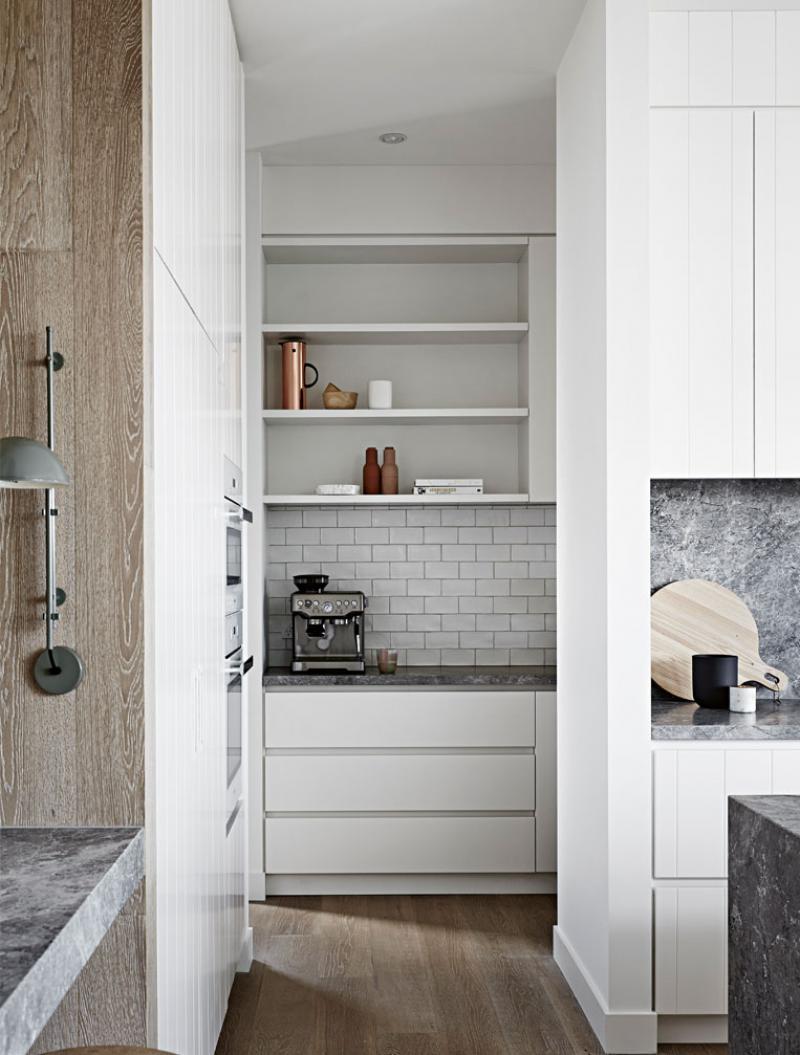 Image source:
4. Contrasting Palette
Stick with more neutral and earthy tones for counter tops and combine with deeper cabinetry colours or tones to
create a dramatic visual contrast. You can always change out cabinetry doors in the future easily enough, however,
under mount sinks and integrated appliances can make it more costly and difficult. Think interesting hardware,
bronze, brass and metal!
5. Accents
Remember that colour accents and personality can be introduced through funky appliances like Smeg fridges,
kitchen aid mixers and Delongi kettles and toasters, as well as feature pendant lights and accessories.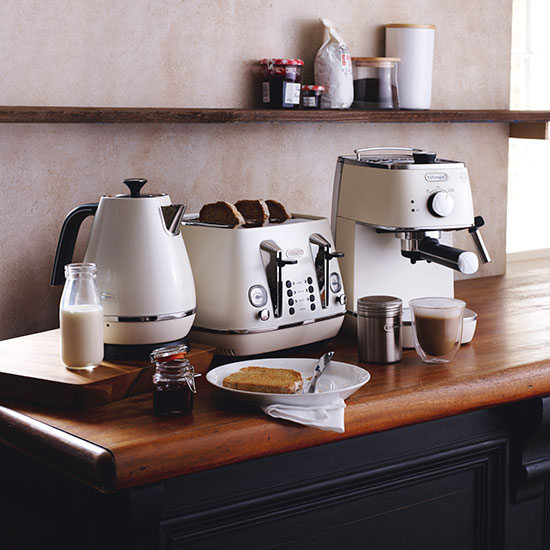 Image source:
For more information about Vault Design, visit