In partnership with
As you know, we recently finished a couple of major jobs in our own reno: a new kitchen and a new floor. The photoshoots for these are imminent so I look forward to sharing the before and afters soon!
Kitchens and floors are pretty major investments but there are lots of other things you can achieve in your home for a few thousand dollars which make a huge impact. Here are some of my top suggestions:
Lighting: When we moved into our nanna house we changed all our lighting, swapping old and very dated pendants for gorgeous new brass chandeliers with LED filament-style bulbs as well as rattan pendants from Beacon Lighting. Total cost including the electrician was less than $3,000 and the difference it made was priceless!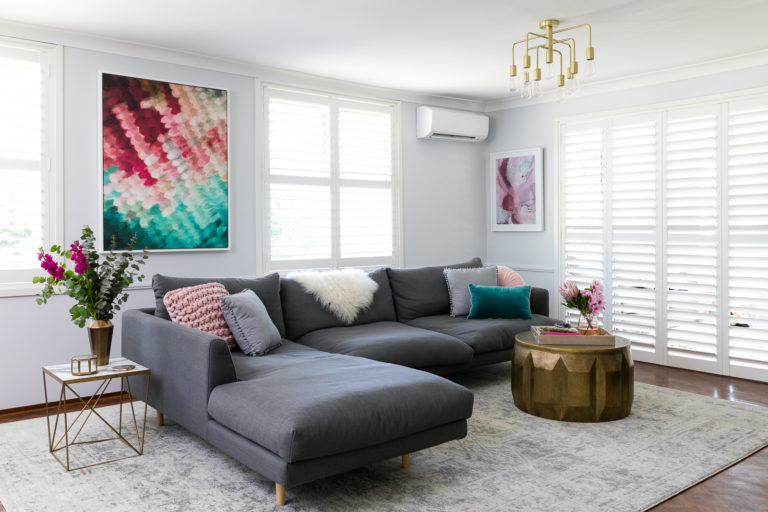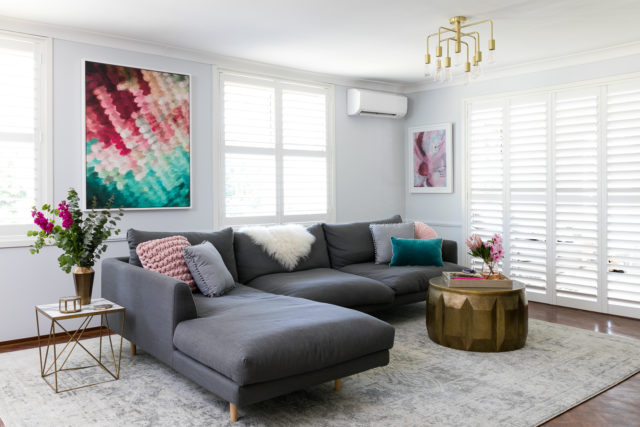 Window treatments: We went for plantation shutters from DIY Online Blinds which aren't the cheapest option but they make a huge difference (in our case, hiding some old and yellowing window frames which is a lot cheaper than replacing all the windows and the window treatments!). You could probably do all new matching blinds in your home for less than a couple of grand.
Paint: We had our whole house painted internally before we moved in (so much easier than moving furniture!). It cost a few thousand but it made the world of difference. We did most of our home in Haymes Greyology 4. We are now saving up to have the red brick exterior painted. This is a more expensive job but it really will be the icing on the cake! And then there's the driveway (it never ends when you buy an older home!).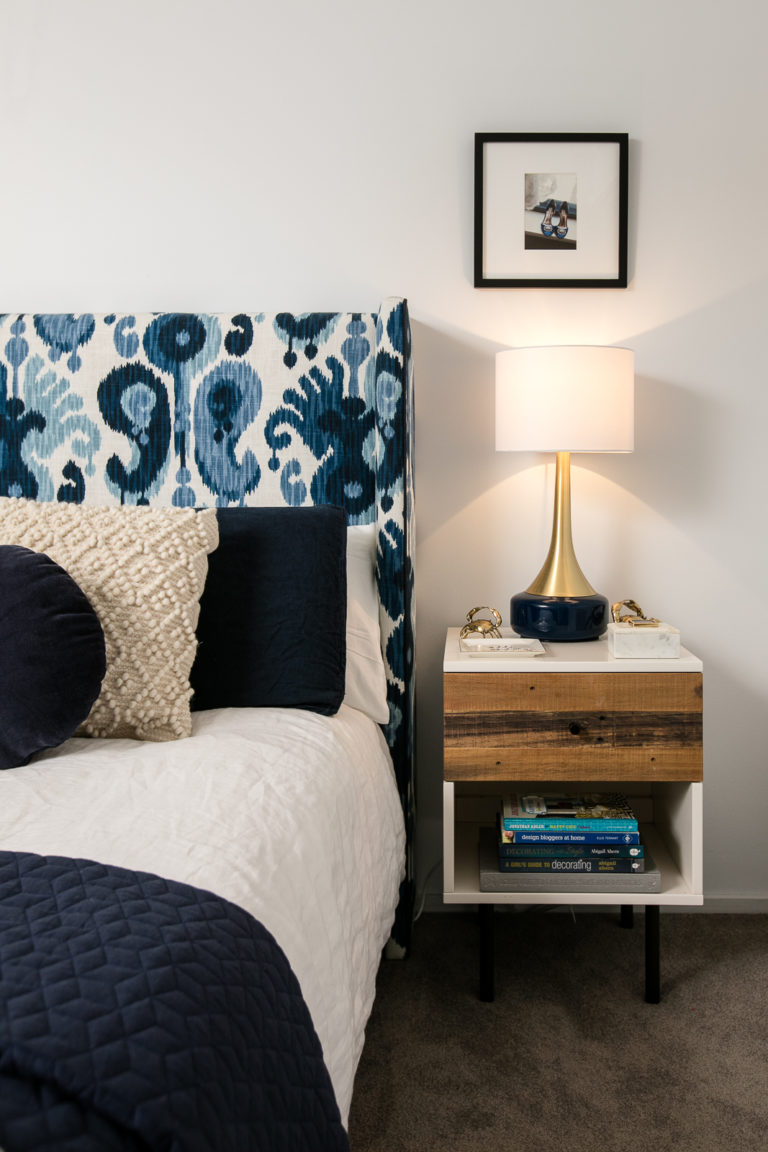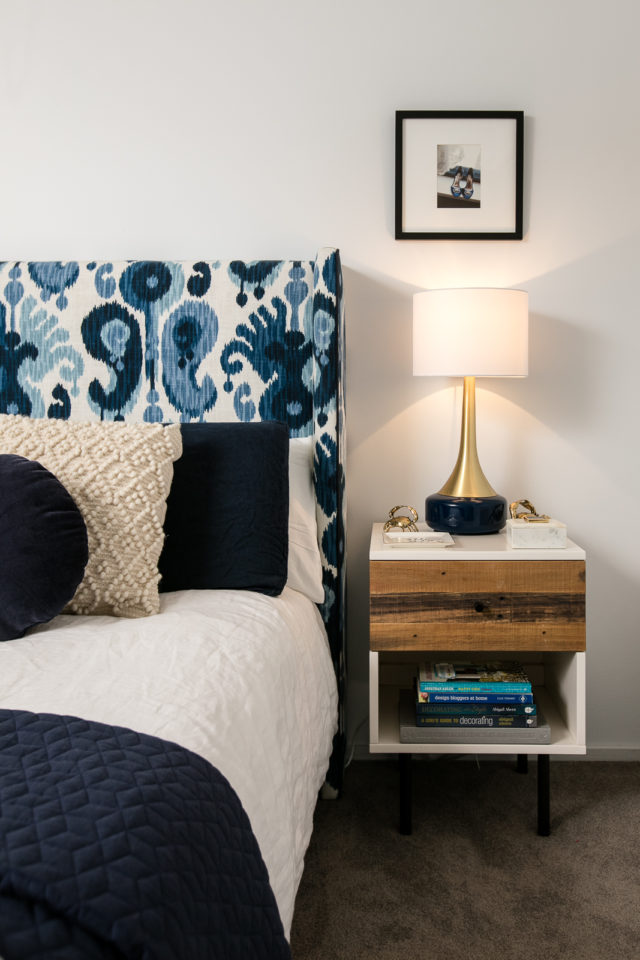 Doors: The last job on my list before Christmas is replacing all my internal doors, and my front door, with some new ones from Corinthian Doors. I've found the more we update things around here, the more the older/cheaper things stand out! It's time for some quality doors and I'm confident they will make a huge difference. I can't wait to share them with you.
Bathroom on a budget: With all the work we've been doing, we sadly can't afford a full bathroom reno (or two!) just yet. But after Christmas we'll be embarking on a family bathroom refresh on a budget which I hope you'll all love. The idea is to have the bath and tiles professionally sprayed, paint the walls, replace the vanity and possibly tile over the floor, all for well under $5,000.
I talk more about these ideas in this latest video with Jess Aloi from our partners Latitude Financial Services.
For help achieving your reno dreams, about your best borrowing options.
Photography by Jacqui Turk.