It's week 3 of the rapid renovation challenge with Australia's rapid renovation expert, Naomi Findlay. Last week, we took a look inside the property, in the Sydney suburb of Heathcote, and got our first look at the existing kitchen and bathroom, bedrooms and utilities. In week 1, we checked out the dining and living areas and found out what Naomi is hoping to achieve with this rapid renovation makeover.
This week, we're diving right in and following the renovation process for the existing bathroom. If you can cast your mind back to last week, you'll remember that the current bathroom is complete with all its original fixtures, including a very fetching shade of peach tile for the walls and mission brown for the floor. While Naomi won't be moving anything around, she will be giving the bathroom a complete makeover to improve both functionality and aesthetics. See ya later water damaged, minimal storage vanity and hello brand new, family friendly bathroom fixtures that will transform the space.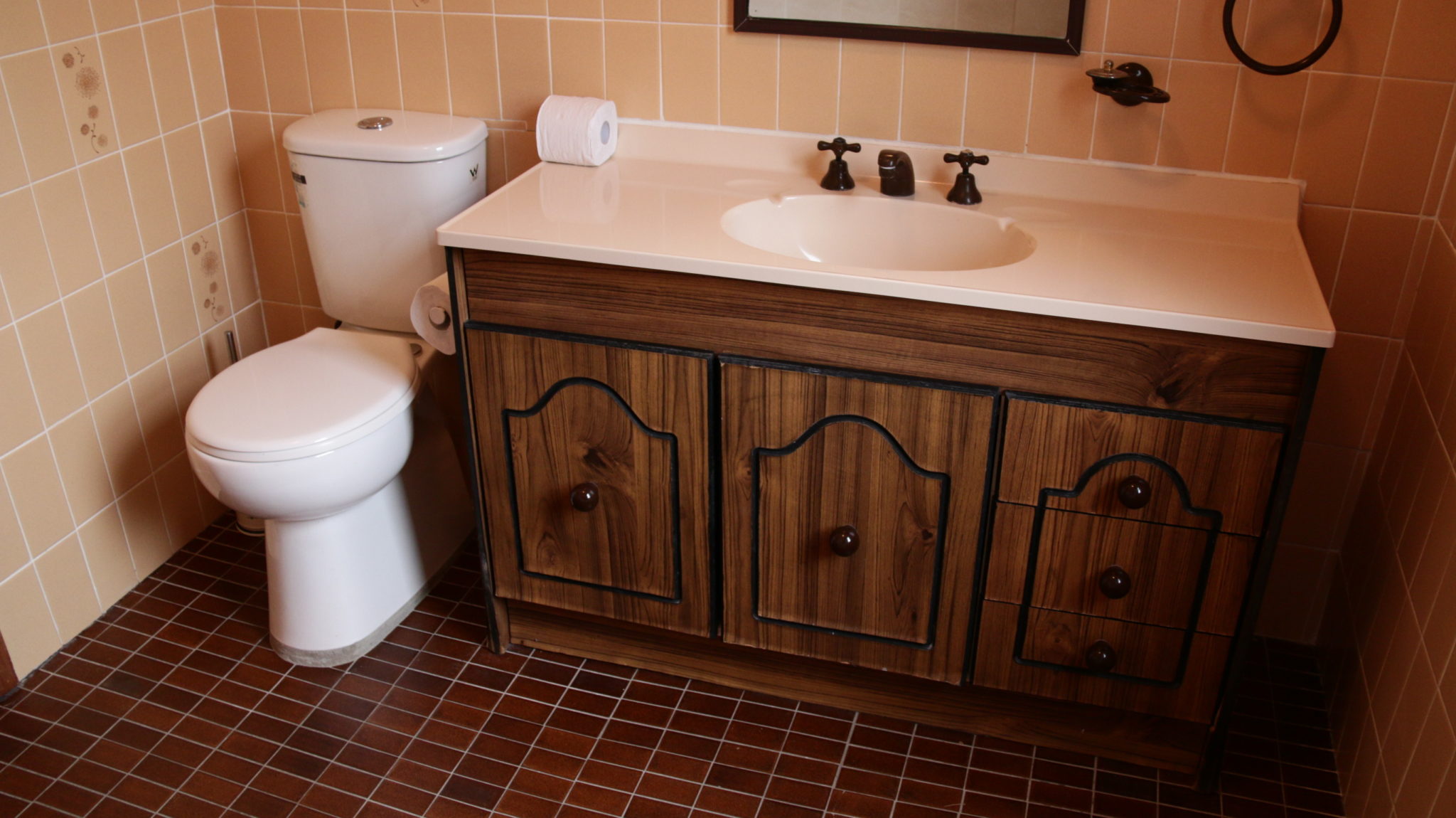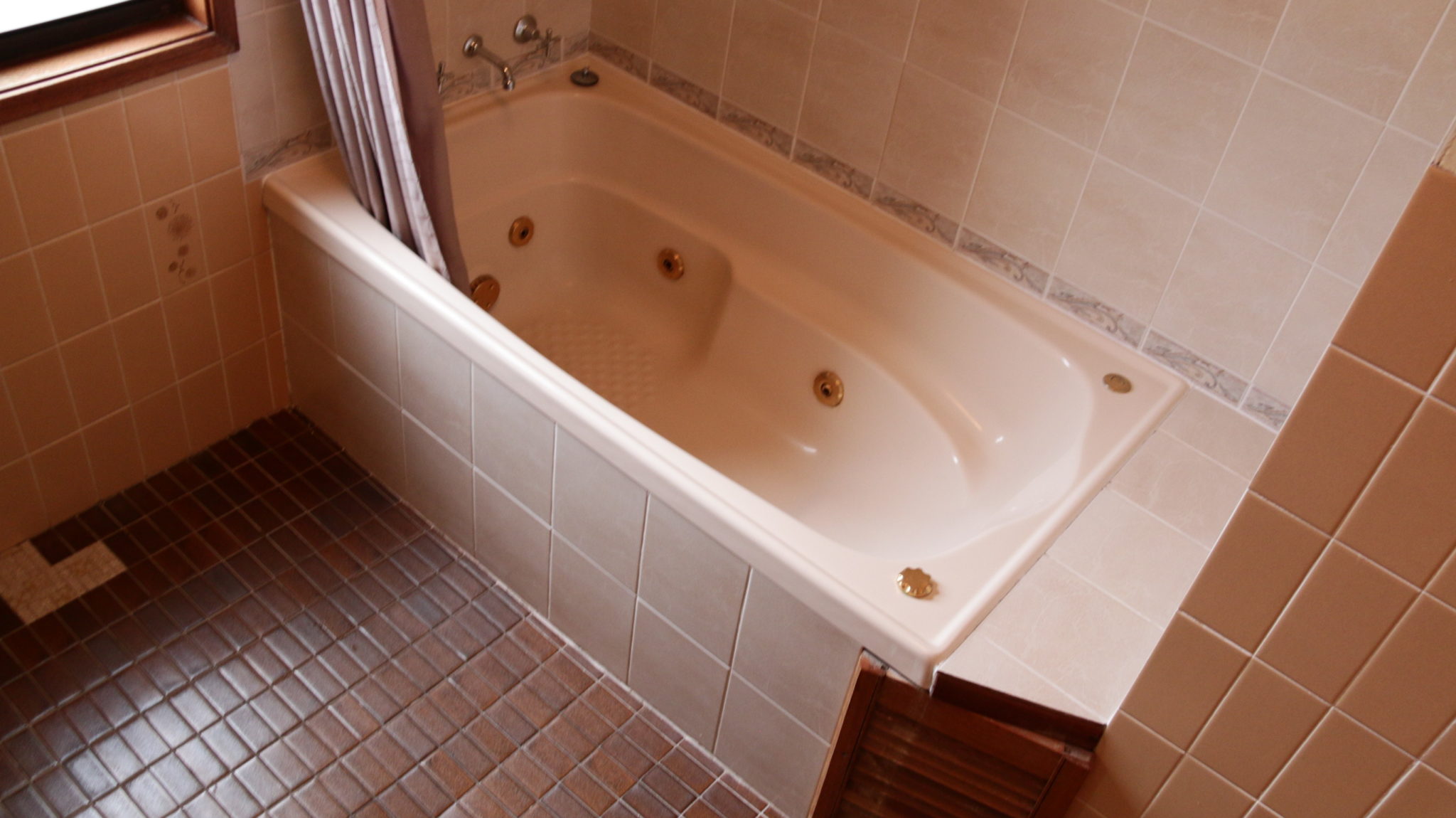 Existing bathroom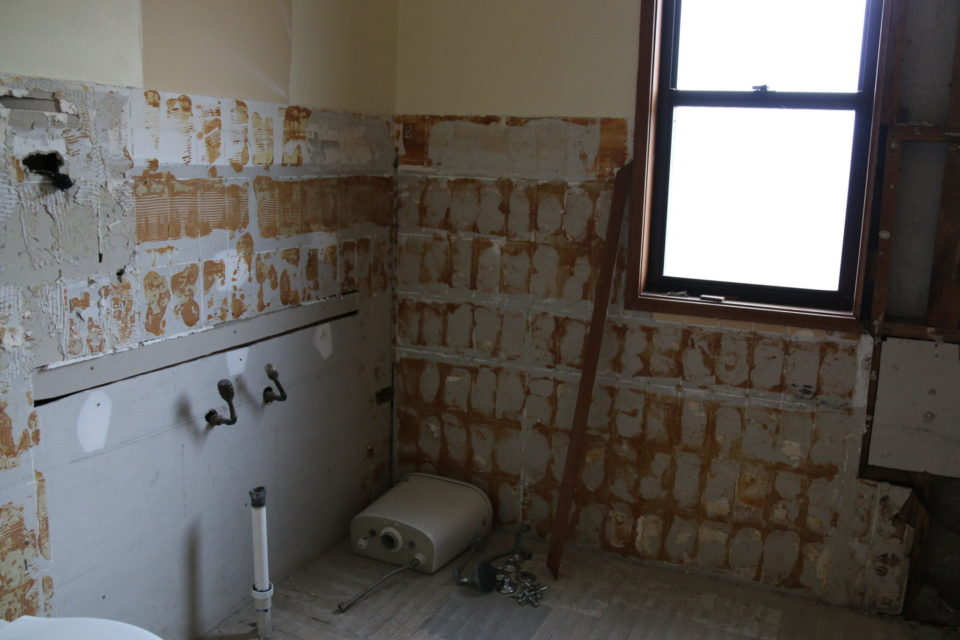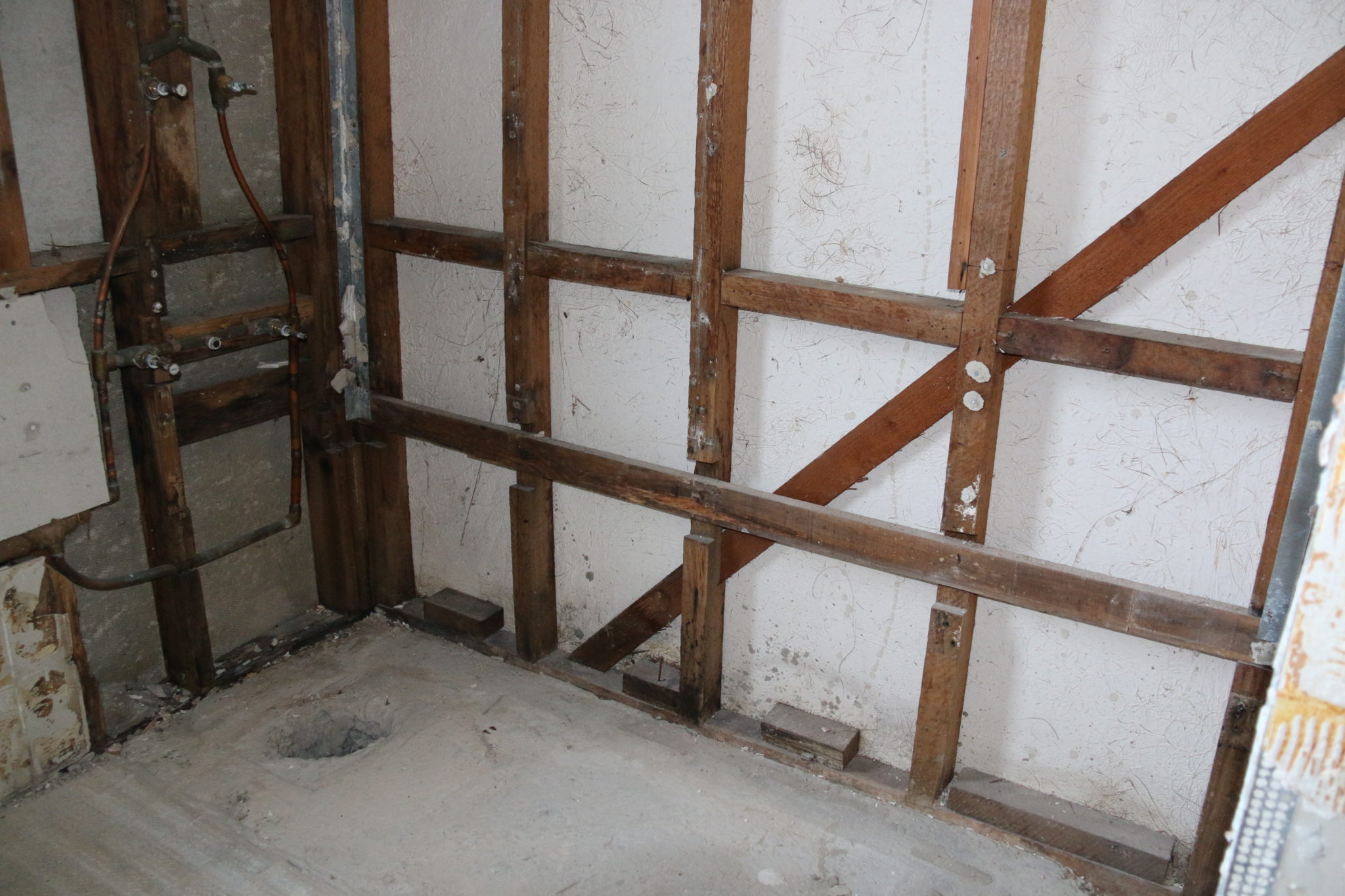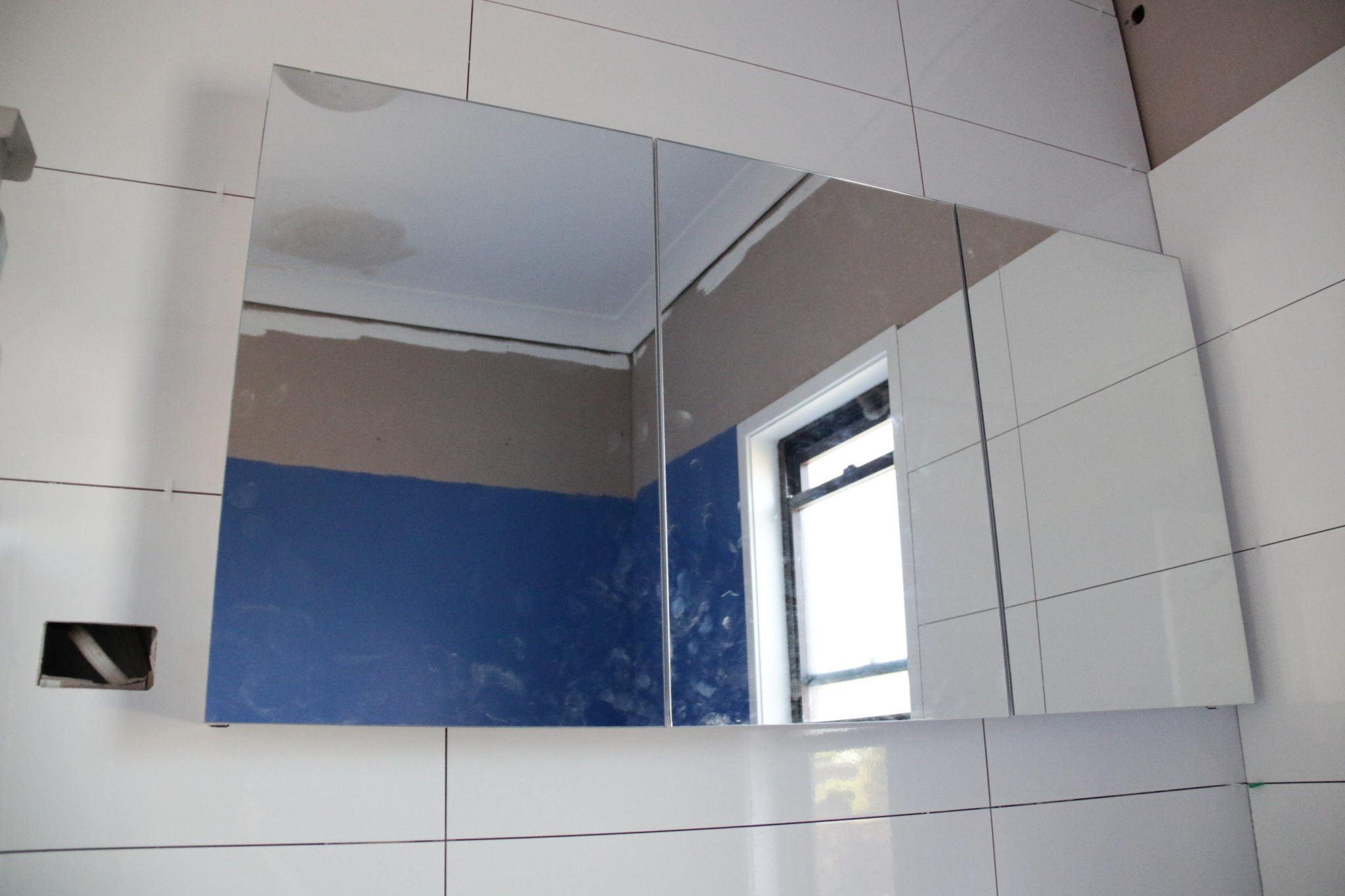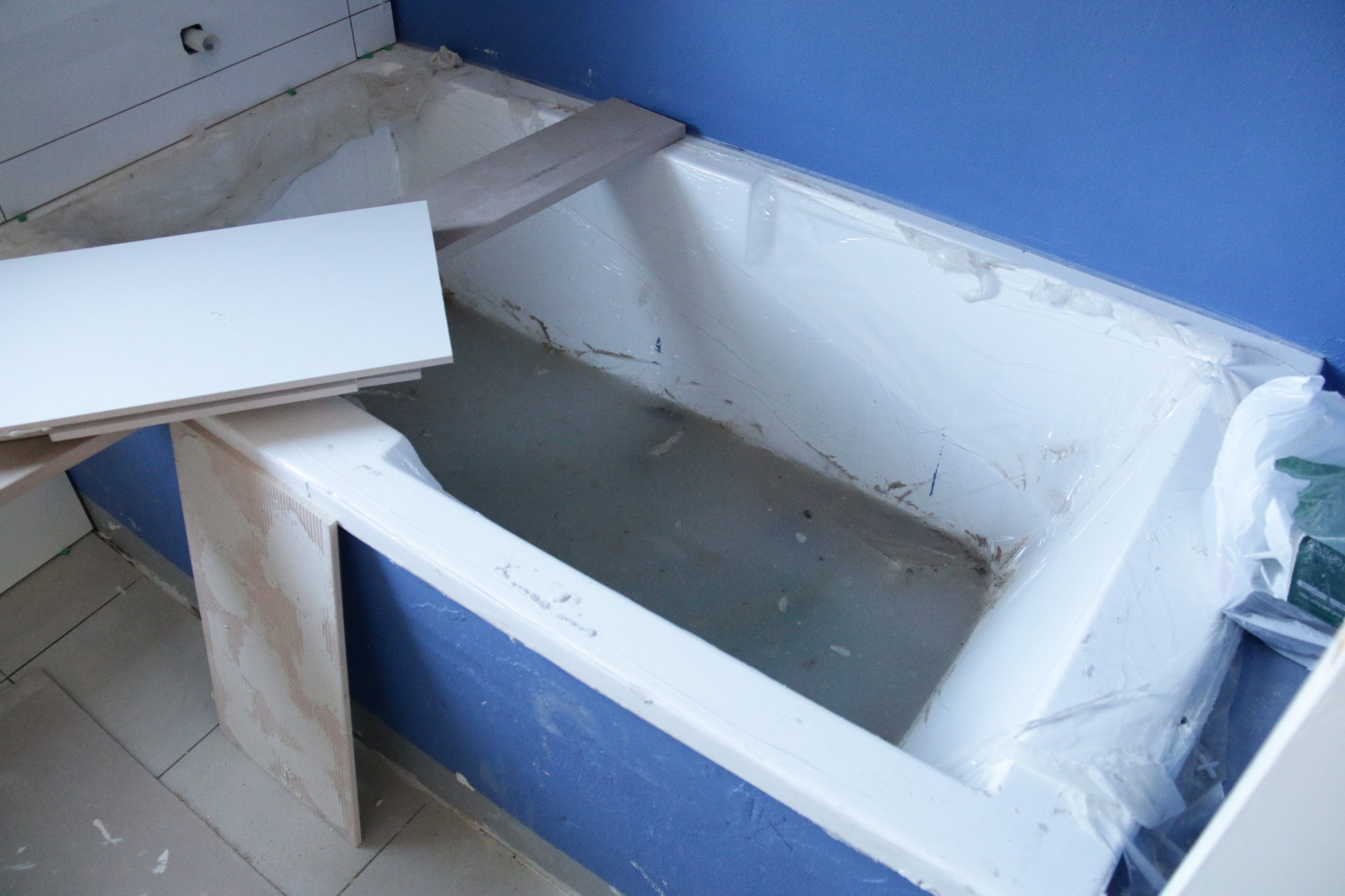 Work in progress!
Make sure to pop in Wednesday to see Naomi continue to tackle the bathroom. In the meantime, if you missed any of our previous Rapid Reno posts, you can check them out at the links below.
Introducing the Rapid Renovation Challenge
The Rapid Reno Challenge – reno aims and first look inside
The Rapid Reno Challenge – kitchen and bathroom
The Rapid Reno Challenge – bedrooms and utilities
Naomi Findlay is one of our resident experts, principal of  and founder of the .