Building a kitchen from scratch, while raising a baby and toddler, was always going to be difficult! But the Tasker family have done just that with remarkable results.
"It's a very classy feel with industrial undertones," said busy mum Sarah, who helped her husband Dean make all the design decisions from appliances, to lighting and fittings. "My husband's a cabinetmaker so we designed everything together and were able to do a lot of the work ourselves. We fell in love with Calacatta Blanco by and based our entire renovation around this stone. We used it for the benchtops and splashback in the kitchen and carried through to the vanity in the bathroom," she said.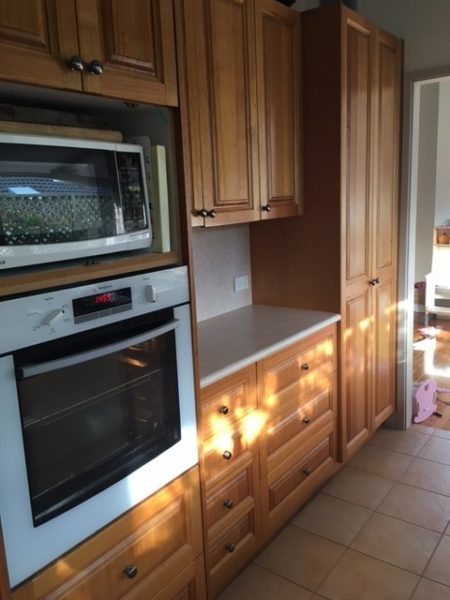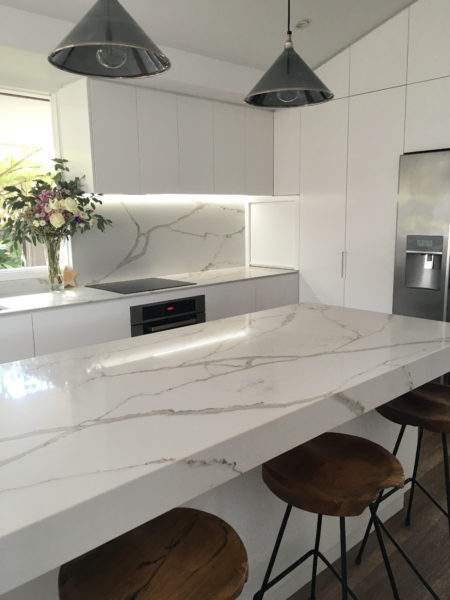 The renovation took six weeks including the removal of a large wall to open up the kitchen and living area. "The first decision was easy, remove the massive wall and open it up and let the light through and wow! What a difference it's made! Now when you walk in the entrance you really get a wow factor," said Sarah who purchased the three-bedroom home in Miranda NSW before it went to auction. "It had a lot of character with its raised ceilings and original floorboards but was extremely dated. We saw potential right away."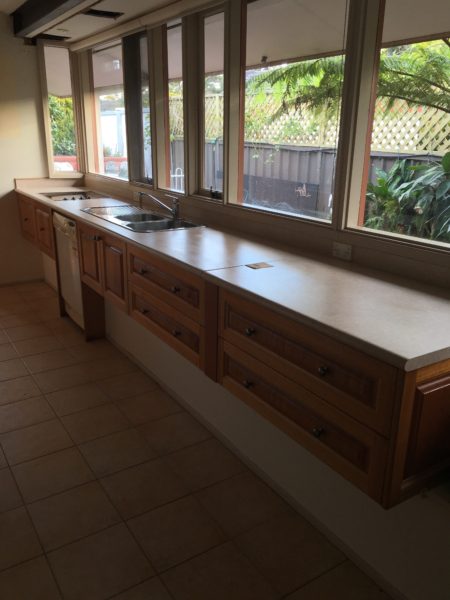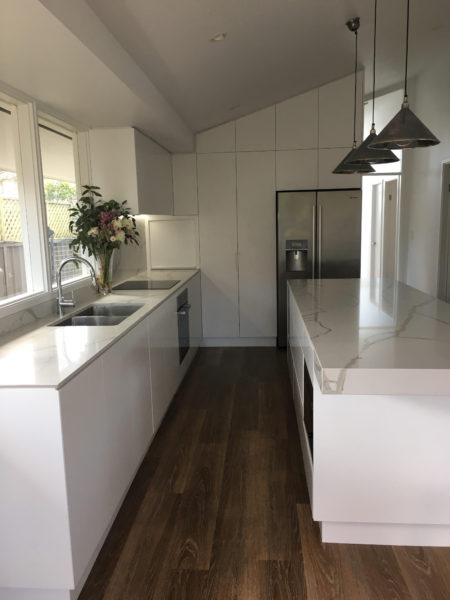 Excluding appliances, the kitchen renovation cost the husband and wife duo around $20-25,000. "The joinery is an investment but you just cannot beat good quality that lasts. I think the pewter pendant lights and saddle stools really add a lot of character and tie it all together," Sarah said.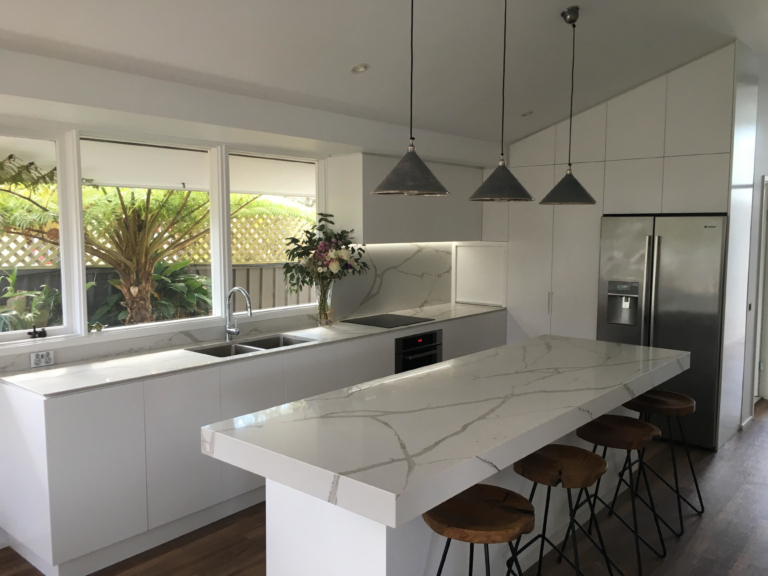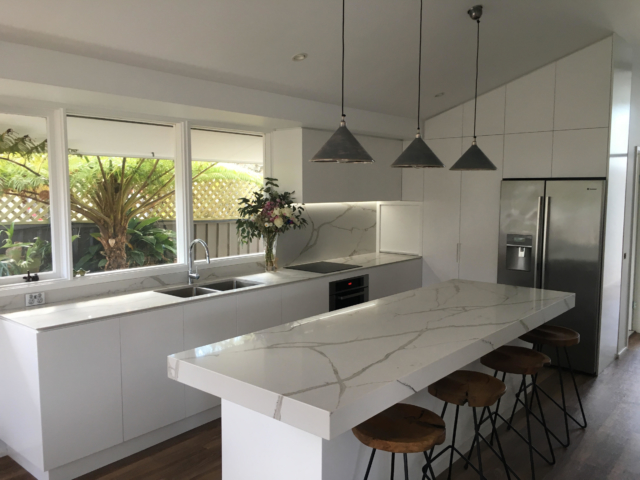 "Once you start a reno though it's hard to stop and one thing leads to the next! We planned on doing the kitchen and bathroom and that led into a whole lot more," said Sarah who has been overwhelmed with compliments from family and friends. "We have been getting such positive feedback and I couldn't be happier with the result. Having a home that flows and is easy to keep clean and organised makes all the difference in the world to us!"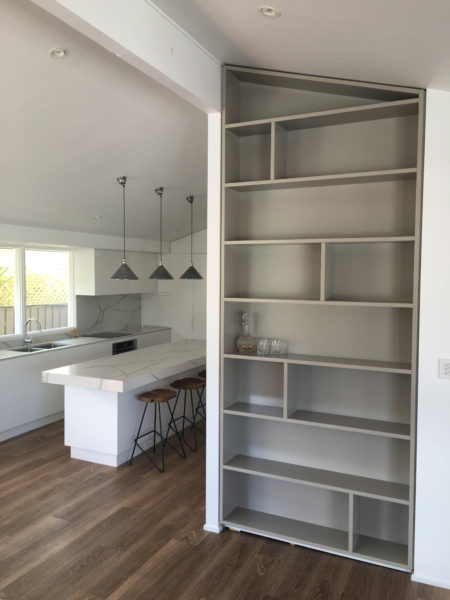 As for advice for would-be renovators, Sarah suggests taking paint and material samples with you when deciding on other finishes for your home. "Choosing the right colours is so, so, so important and can make all the difference. Start from the bottom, like the floor, and work your way up."
Contact Tasker Joinery .