From Morrocan patterned floor tiles to Chinese antiques and Italian and industrial accents, this tri-level Melbourne townhouse was transformed recently by interior designer Tommaso Spinzi of Spinzi Design. "I like a bit of quirkiness and the owner of this home is Italian so I wanted to keep that feeling and play a bit with old and new," says Tommaso of his eclectic aesthetic.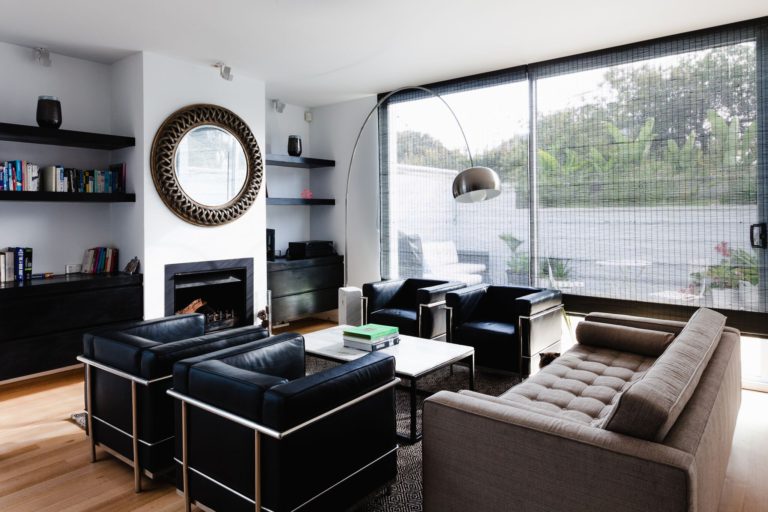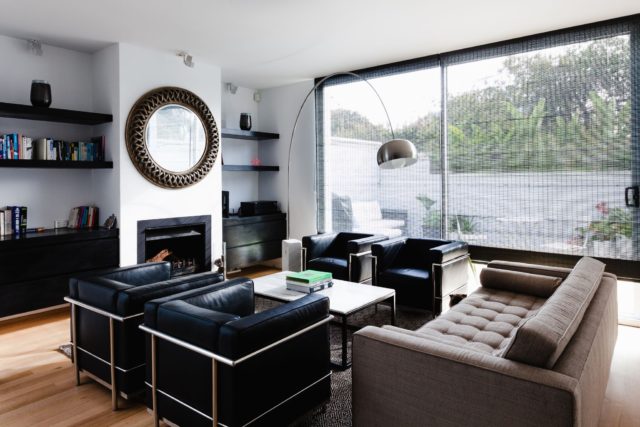 Lounge
"My favourite part of the renovation is the new entry. I like the bold green neon artwork from Kazari that I paired with an emerald green, original antique Chinese table. I like the playfulness, the expression in the girl's eyes and the bit of movement there." The former four-bedroom home has been reconfigured into a three-bedroom sitting room abode.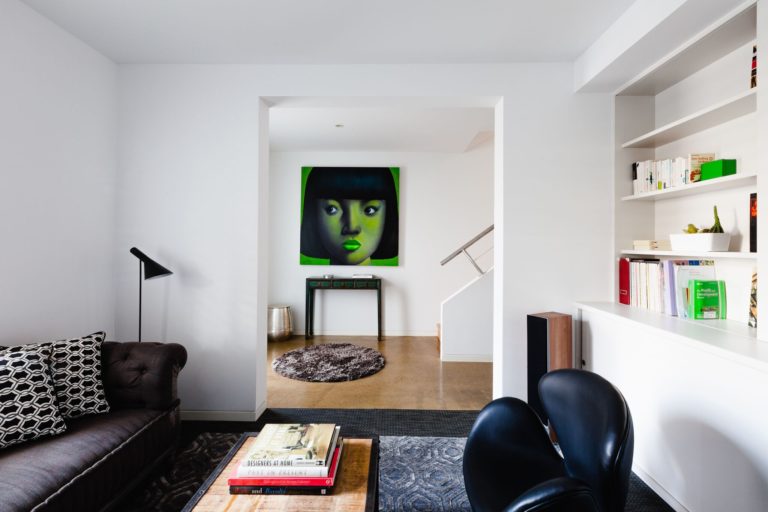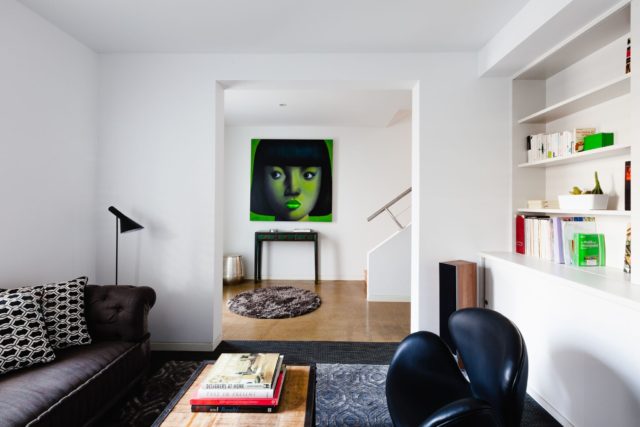 Sitting room (entry in background)
As for a design brief, the owners favour clean lines and interesting pieces. "They like to keep things quite simple and modern and they don't like too many things. I didn't have much of a budget to play with but they still wanted some interesting pieces. The main focus was to reconfigure the space," says Tommaso.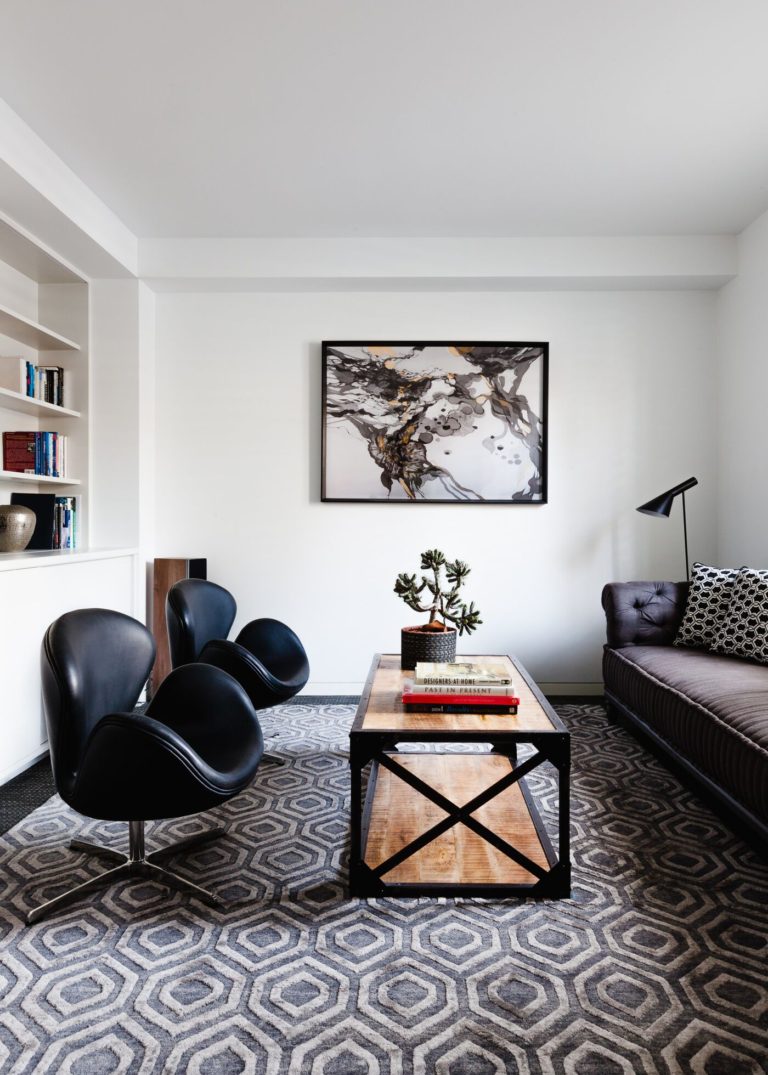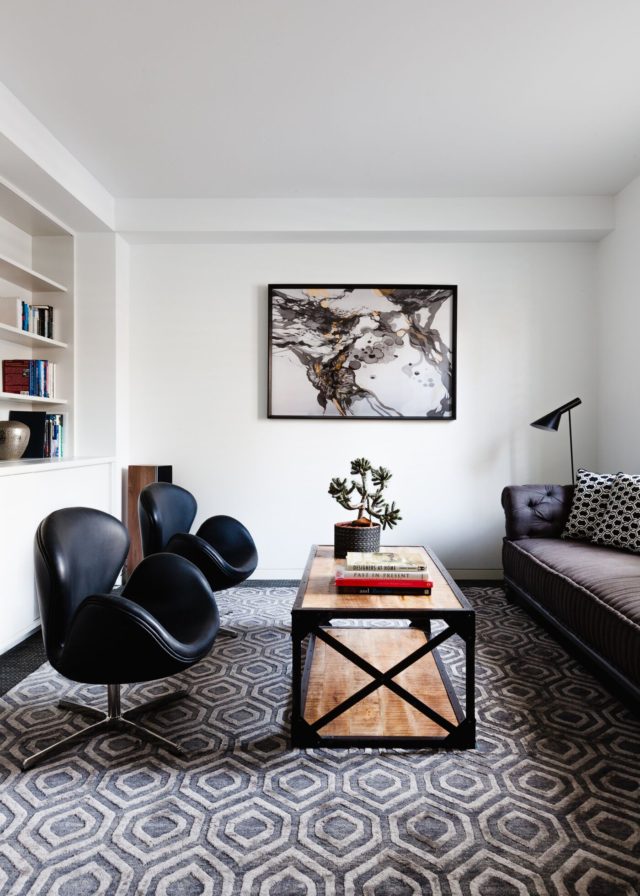 Multi-purpose room: Sitting, TV & study
The ground floor used to house a fourth bedroom but that is now a multi-purpose space that works as a sitting room, television room and study. "I'm not a fan of visible televisions. The bookcase looks smart and classic but the TV is hidden behind, as well as a pull-out desktop that enables the space to be used as an office too," says Tommaso. This room also features a beautiful blue wool and silk hexagon rug from Hali, Matt Blatt black leather chairs and an abstract artwork by John Martono.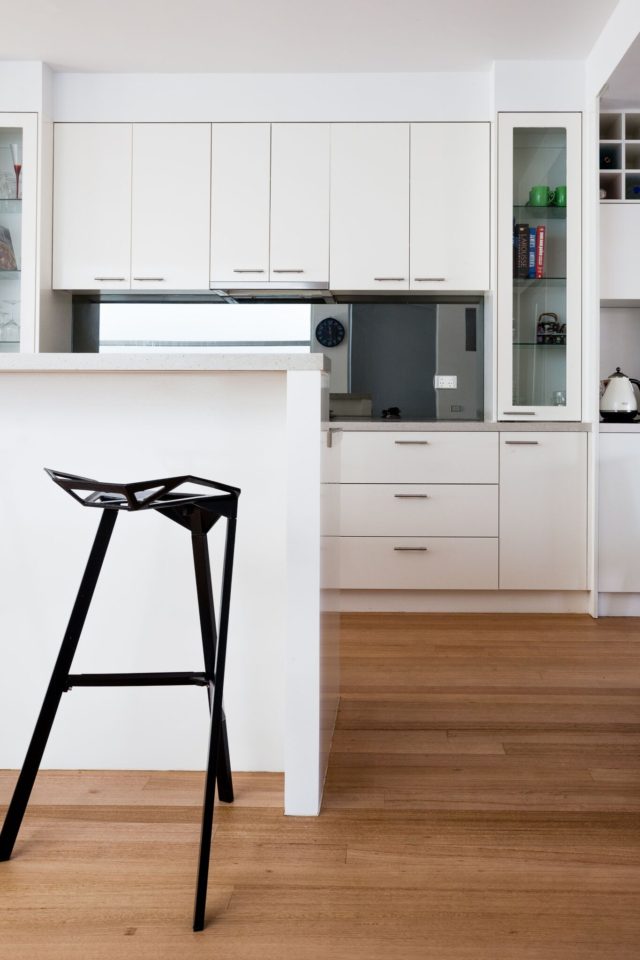 Kitchen
The room also features an interesting carpet/vinyl product on the floors called Bolon. "It's very expensive but very nice and it allowed for a seamless join with the existing polished concrete floor. It's washable – you can literally wipe it with a mop," says Tommaso of the hygienic, hard-wearing flooring solution.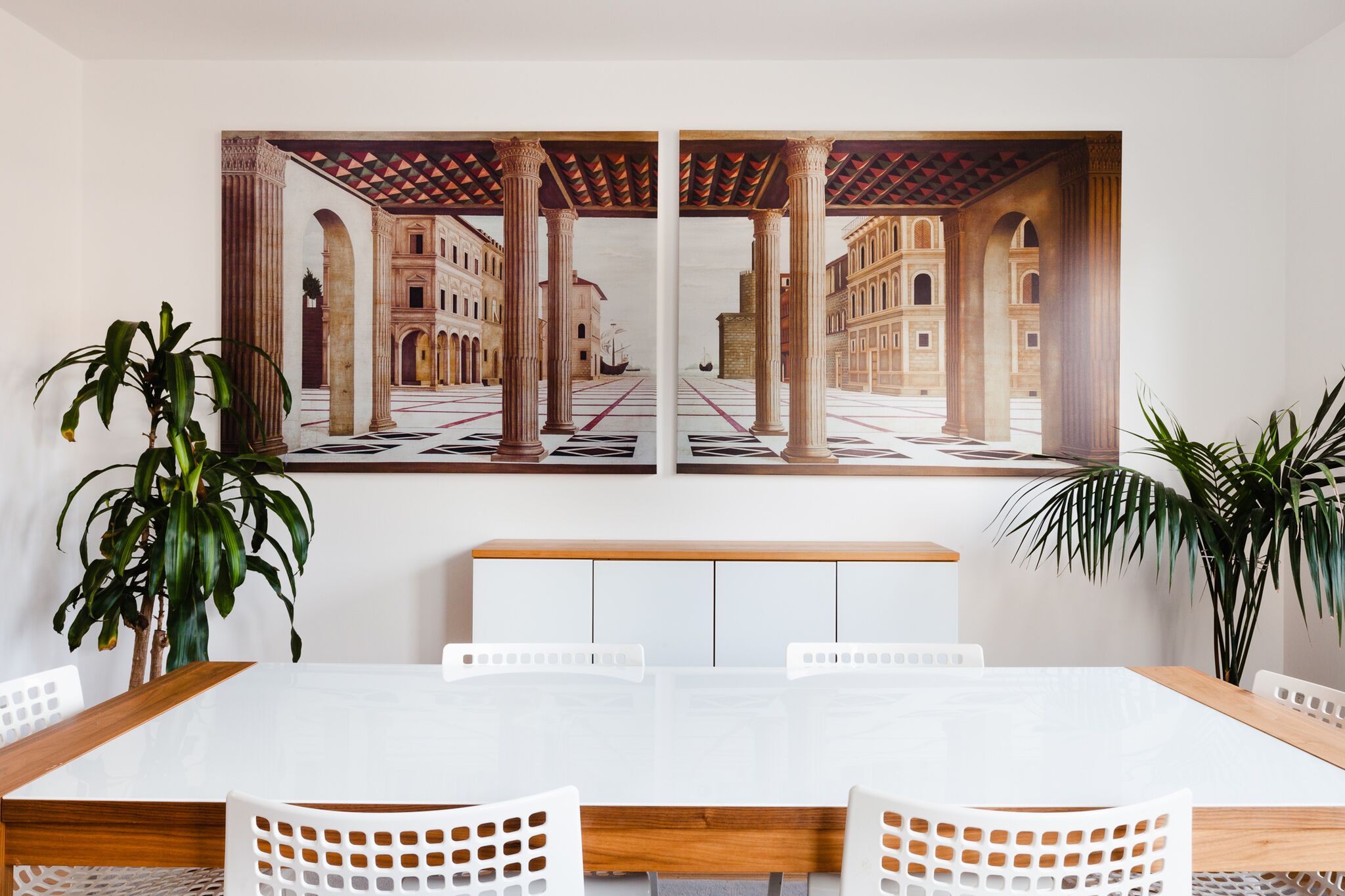 Dining
Moving up a level, the second floor houses a lounge and outdoor terrace, kitchen and dining room too –  the entire space was reconfigured. "The kitchen now has a fabulous walk-in pantry and a little bar for serving cocktails. The entire floor looks completely different."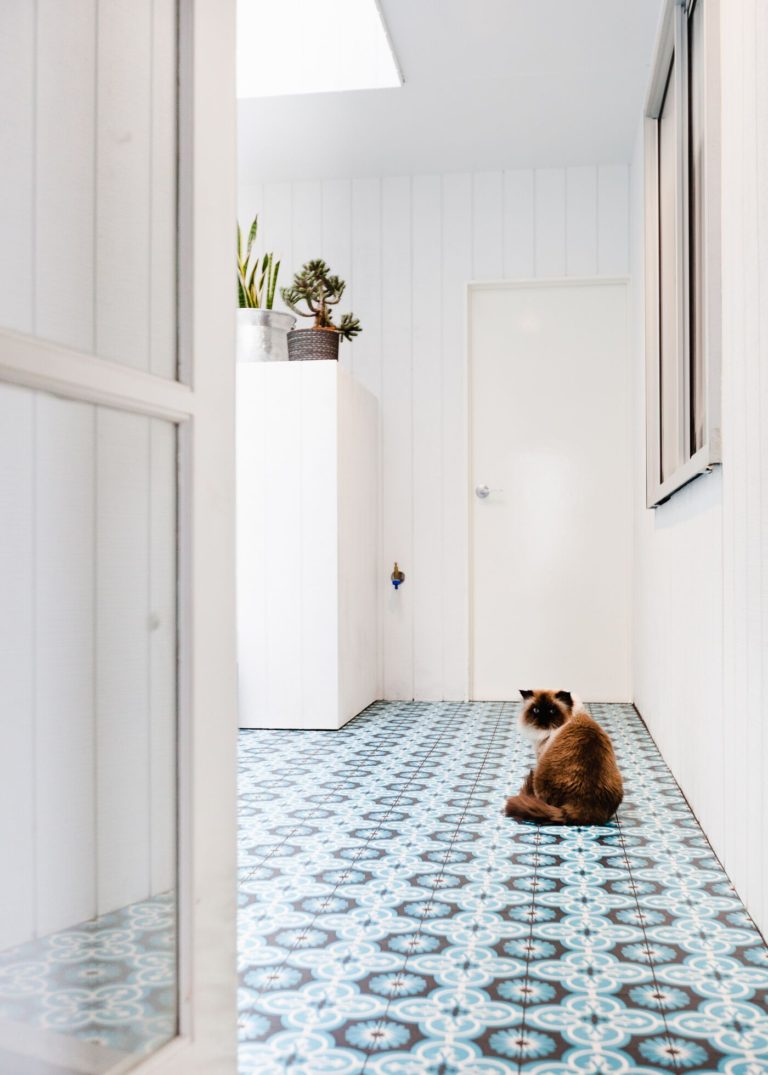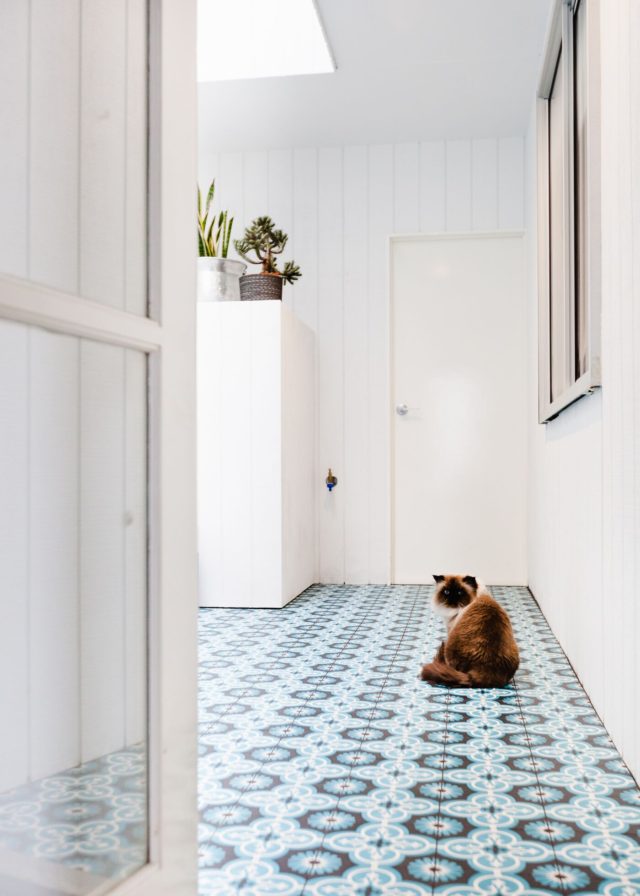 Outdoor room
The stunning Moroccan tile that features in the outdoor room caught our eye. "The tile is from Ceradomus and it's in a Marrakech style. I wanted a Mediterranean look out there," says Tommaso.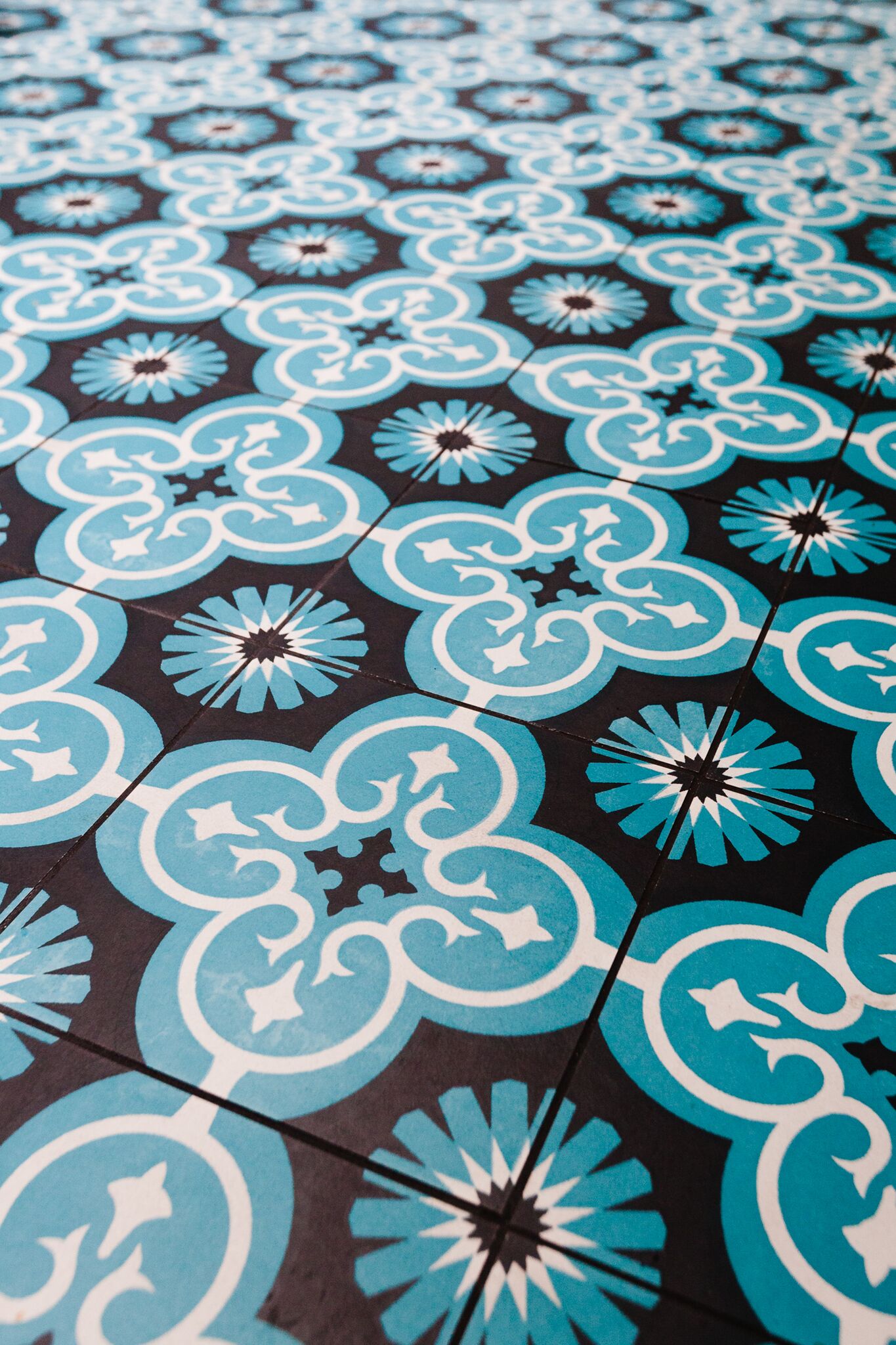 See for more.